LATEST:
Recent Reports - Papers
An Taisce challenges DECC Secretary of State over Hinkley Point C decision
LargeAssociates Witness Statement features in An Taisce (National Trust of Ireland) challenge to DECC Secretary of State's decision not to consult with the Republic of Ireland over Hinkley Point C consultation.
EPR GDA incomplete but design given go-ahead - LA Final Review identifies shortfalls:-


AWE off-site emergency accident plans awry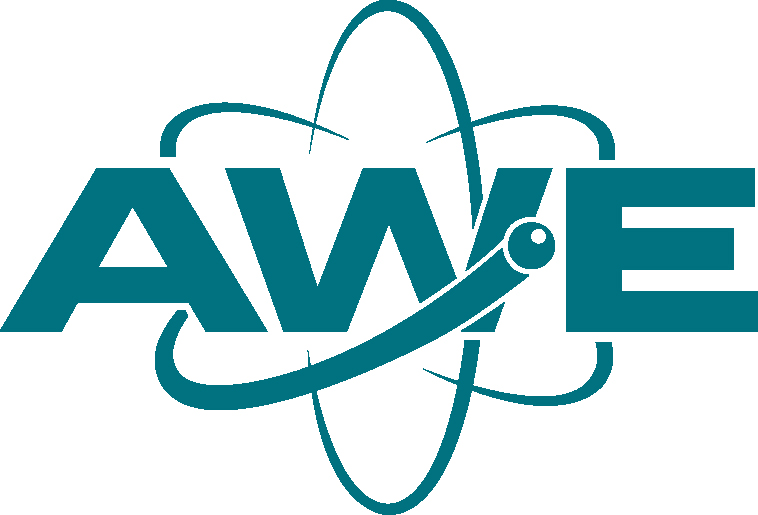 West Berkshire's off-site emergency plan underestimates the public domain sheltering and evacuation zones for radiological incidents at Aldermaston and Burghfield.

Vulnerability of French NPPs to Accidental Aircraft Crash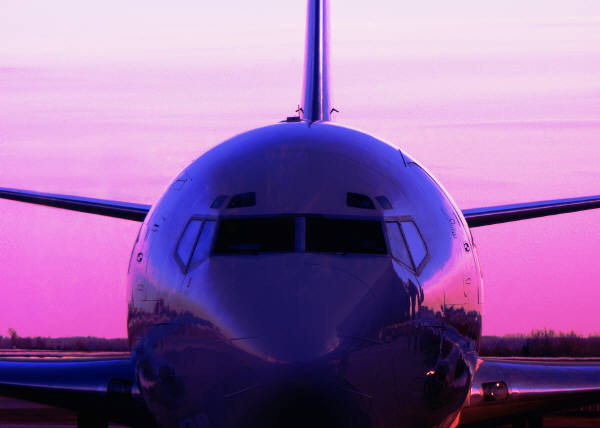 Analysis and evaluation of French NPP vulnerability to direct crash of a civil airliner on the nuclear island and other safety crucial parts of the plant.



Radiological Accidents
Chernobyl 20 Years On
Chernobyl - A nuclear catastrophe 20 years on - Review of the Radiological Situation in 2006.

TEPCO Plan to Flood Primary Containment at Fukushima Daiichi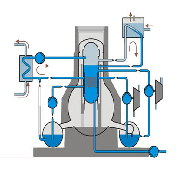 TEPCO plans to flood Unit 1 containment considered unwise.
Seismic contribution to Fukushima Daiichi Reactor Plant Damage
Briefing Note supporting IAEA June 2011 Nuclear Safety Conference urging individual nuclear power States to undertake comprehensive risk and safety assessments with respect to seismic response. Contrasts with IAEA Fukushima Mission Team findings.
Military-Industrial
Salvage of K141 Kursk


The world-first successful salvage of a sunken nuclear powered submarine - risk and hazards in raising K141 Kursk.



Nuclear Powered Submarine Berth at Southampton - REPPIR
Docking of nuclear powered submarines Tireless and Asture nearby Southampton cruise liner terminal raises concerns but Council drives through permissions - Astute docking fatal shooting in the sub control room - REPPIR off-site countermeasure action zones found to be inadequate and under-resourced.

Development of nuclear weapon materials in Iran
Risks and Hazards arising from the Transportation of Nuclear Weapons

Review of the USSR U-Pu Capsule
The claim is that these capsules originated from former Soviet Union military activities during the Afghanistan War. It is also claimed that many such capsules remain in and about Afghanistan and outer regions of Pakistan, with numbers ranging from many thousands of capsules to as few as a dozen or so to be found at a few separate localities.

Sinking of the Soviet Nuclear Powered Submarine Hulk K159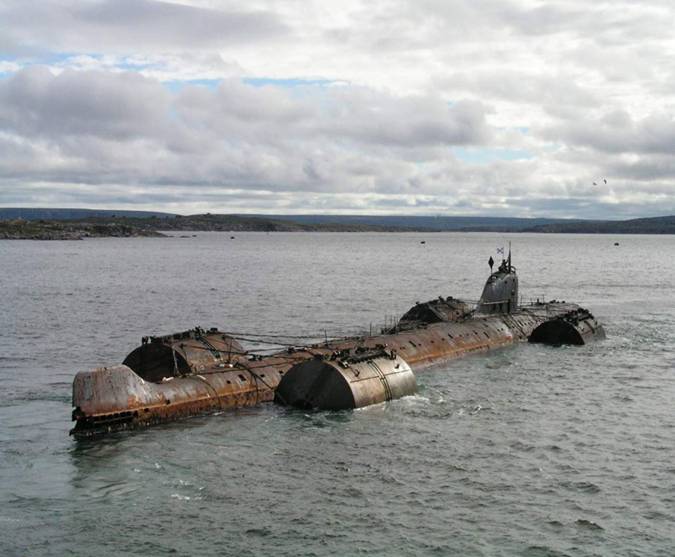 Ms X's Clash with a Nuclear Weapons Carrier in the Dead of the Night


Latest at San Onofre
CrowdFunding - KickStart
Challenging the Applicability of the Off-Site REPPIR Arrangements
Previous LargeAssociates studies have revealed fundamental weaknesses in the Radiation (Emergency Planning and Public Information) Regulations - this Crowdfunding project aims to fund further assessment of REPPIR in light of the off-site exerience at Fukushima Daiichi.
Contact Peter Burt at Nuclear Information Services for further information and to participate in the funding of this Crowdfunding Project.
International
Terms of Reference for ONR's aircraft crash TAP will not include for NPP containment damage severity, release inventory and radiological consequences of potential release scenarios
This Summary combines two recent assessments undertaken by Large & Associates on the replacement steam generator problems and proposals to restart at least one of the two nuclear power plants at the San Onofre Nuclear Generating Station. The first assessment considers the proposals of the plant operator and licensee, Southern California Edison to restart Unit 2, operating the plant at 70% of its thermal rated power. The second assessment considers whether the NRC's Confirmatory Action Letter was anther form of de facto license amendment.
San Onofre Mitsubishi Meeting Action List - Summary
This analysis links the Mitsubishi action items determined at design meetings for the replacement steam generators meetings to progress of the design and knowledge of Edison and Mitsubishi of the problems as these developed.
San Onofre Replacement SGs Root Cause Analysis Leaked Mitsubishi Report
This is a review of the redacted Mitsubishi Heavy Industries (MHI) proprietary Root Cause Analysis report released into the public domain by Senator Boxer and Representative Markey on March 8 2013. The copy of the RCA report is complete comprising 68 pages of text and tables. This review also refers to a second MHI report released by the Nuclear Regulatory Commission on March 8 2013.
Degradation of AGR Graphite Moderator Cores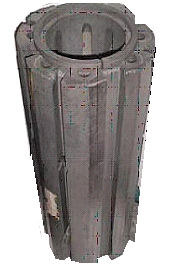 The graphite core of an AGR nuclear power plant is a central nuclear safety component. The core is a loose stack of several thousand graphite bricks assembled to form a facet-sided cylinder of about 12m diameter by 10m height. The core serves to moderate (slow) the neutrons initiating fission in the nuclear fuel but in doing so its materials properties change and there is a pronounced loss of weight of graphite. This Review examines the importance of graphite radiolytic ageing to the nuclear safety case.
Olkiluoto 3 Finland - STUK Regulatory Assessment
The substantive findings of this review relate inadequacies and incompleteness of the regulatory assessment at the Construction Licensing stage; if the speed at which STUK completed its assessment facilitated proper examination and testing of the nuclear safety case of this world-first installation of the Generation III EPR nuclear power plant; the failure to publish a full assessment of the plant's resistance to commercial aircraft crash (previously promised to be an essential nuclear safety prerequisite) and, similarly, the lack of demonstration in any aspect whatsoever that the plant will be sufficiently robust against all reasonably foreseeable terrorist action; and failure to give meaningful account to the radioactive waste management and eventual decommissioning of the plant and its nuclear island at some future time.
Information Commissioner's Office finds against ONR on EIR Claims
Information Commissioner's Office finds against ONR on EIR Claims Relating to aircraft crash on a NPP, the ICO Decision Notice FER0377581 concluded that although the ONR was correct in withholding the requested information, the time taken do so, over 13 months compared to the statutory period of 20 working days, was excessive.
Vulnerability of BNF Sellafield to Terrorist Attack
A terrorist cell charged with attacking Sellafield could readily obtain sufficient information from publicly available documents to identify highly hazardous and vulnerable targets on the Sellafield site for which there exists little defence in depth.
THORP Feed Clarification Cell Leak - Corroded Dissolver Pipework
Following discrepancies in the inventory and nuclear material balance controls at the front end of the irradiated fuel thermal oxide reprocessing plant (THORP) at Sellafield, on 20 April 2005 a remotely operated camera revealed a significant quantity of highly radioactive liquor in the sump of Cell 220. In total and over several months previously, approximately 84m3 of liquor, in the form of a nitric acid solution of fuel and fission products, had built-up in the sump, leaking from a feed pipe connection to one of two accountancy vessels located in the cell.
Accidental Atmospheric Release Analysis for Flamanville and Other NPP
Using European Community Standard modelling software (COSYMA), this assessment compares the proposed Flamanville EPR to the radiological consequences of a severe radioactive release arising from a containment-bypass or containment failure at each of a number of existing NPPs in France, including Tricastin, Nogent-sur-Seine and Fessenheim.. Because France has in place a programme to utilise reactorgrade plutonium fuel (MOX) in certain of its existing NPPs and specifically in the EPR development at Flamanville, the impact of a radioactive release of MOX is examined in comparison with a low enriched uranium (LEU) fuelled NPP. The assessment includes account of the type of nuclear fuel, both LEU and MOX that is currently in use in French NPPs, and it projects the higher radiological consequences should the Generation III European Pressurised Reactor (EPR) proposed at Flamanville be subject to a severely damaging incident
Pre-Tsunami Seismic Damage at Fukushima Daiichi
Analysis shows Unit 2 exceeded seismic design limit and methodology flawed - potential impact on NPP resilience Worldwide.
Glossary for the Layman's Guide to AWE Off-Site Emergency Planning
The fundamentals of West Berkshire's off-site REPPIR plan for the locality of AWE Aldermaston explained in layman's terms.
Adequacy of the Proposd Amendment to the Third Party Liability Finance Arrangements Covering Nuclear Damages from Swiss Nuclear Plants
At present, all nuclear operators must take out private insurance cover with a Swiss insurer of at least CHF 500 million for each NPP with an additional CHF 50 million for procedural and interest costs as these might arise. Separately, the operators also have to pay into a Nuclear Damage Fund that is administered by the Federal Office of Energy with the objective that this fund will be sufficient to make up any liability shortfall of the private insurance cover up to a total of CHF 1,000 million to meet all third party claims for any single radiation incident. The Swiss federal government considers these liability cover arrangements to be sufficiently robust that it has not been necessary for Switzerland to ratify the international nuclear liability treaties (notably the Paris-Brussels Convention and Revision Protocols) to which it is signatory.
Forensic Assessments of the Nuclear Propulsion Plants of HMS Tirelss and NFS Kursk
In the absence of direct access to the damaged plant, forensic assessment of both Kursk and Tireless made best use of limited indirect evidence, backed by experienced judgement, to deduce limits to define safeguards to ensure radiological safety during both the repair and recovery processes.
La Vulnérabilite des Centrales Nucléaires Françaises aux Chutes d'Avion
version française
IAEA Mission to Fukushima Daiichi fails to identify cause of 2011 catastrophe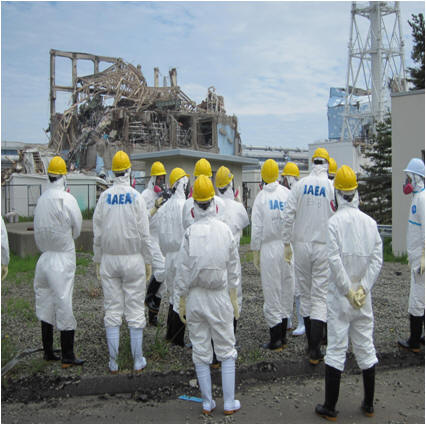 During the last week of May 2011 the International Atomic Energy Authority (IAEA) sent a team of about 20 nuclear experts to Japan to investigate the ongoing nuclear situation a Fukushima, publishing a Preliminary Summary on 1 June 2011 – this Review by the independent nuclear consultants Large & Associates critically analyses the IAEA Summary.
IAEA Mission Team turns a blind eye to possible pre-tsunami seismic damage at Fukushima
IAEA Mission Team failed to shed any further light whatsoever on the events and circumstances that culminated in the catastrophic failure and radiation release from three operational nuclear power plants, and for the explosion and radioactive release from the spent fuel pond of a fourth but defueled nuclear.
Fukushima Daiichi Cold-Vent option poorly thought through
Review of TEPCO's plan to flood the primary containment of Unit 1 creates more problems than it is intended to solve.